The kitchen is a very important part of every home. In addition to its function, the modern kitchen has evolved from space for preparing food to a social space where family or friends can interact while preparing food. Therefore, it's necessary to custom made cabinets.
Open-plan kitchens are specifically designed so that you can entertain family or guests while preparing food. It is therefore essential to have a kitchen design that suits everyone's needs.
A good kitchen design will take into account different factors before making any design decisions.
The 6 most popular Kitchen Layouts
1. One-Wall Kitchen Layout
One-wall kitchen is a kitchen that is built along a single wall. The one-wall layout is generally found in small homes and efficient flats to save floor space and construction costs.
This layout places all appliances, cabinets and countertops on one wall. This allows the chef to perform all tasks in one workspace. As it has a limited working area, the one-wall kitchen layout usually contains a compact fridge and cooker. These two appliances are usually separated by a sink.
One-wall layouts are popular among homeowners who have plenty of space but want the kitchen to remain open.
2. Galley Kitchen Layout
A galley kitchen is a narrow and wide layout kitchen with base cabinets, wall cabinets, worktops or other services located on one or both sides of the central walkway. Countertops can be equipped with appliances such as refrigerators, sinks, cabinets and other functional items.
Due to the small size of the kitchen layout it is less costly than other kitchen layouts. In addition, the kitchen is more efficient and compact compared to other layouts as key services are grouped together.
3. L-Shape Kitchen Layout
The L-shaped kitchen layout is one of the most effective kitchen plans for modern homes. the L-shaped kitchen design facilitates efficient use of space by allowing appliances and cabinets to be installed along right-angled walls with an open area in between.
When designing a kitchen, it is important to bear in mind the working triangle, the distance between the sink, hob and fridge. an L-shaped kitchen is best set with a triangular tip, being the two sides of a triangle, first and foremost.
L-shaped kitchens are best suited to small to medium-sized spaces, which pretty much follows the efficiency guidelines of spreading out workstations at a distance of no more than 1.2 metres. An optimally designed kitchen is not all about rules, but just as importantly, the feel of the space inspires you to create fabulous food.
4. U-Shape Kitchen Layout
The advantage of a U-shaped kitchen is that there is 3 counter spaces that you can play around with. In some cases, the kitchen has a large floor area so putting a sink, hood and fridge on each wall will not create an effective working triangle.
In these cases, try to put both sink and hood areas in one counter, for example, or you can use an entire wall as a storage/pantry wall if you need more food storage space.
However, in smaller U-shaped kitchens, it is possible to have an area on each side of the counter. Make sure you have at least 3 feet of clearance between the two countertops as well.
5. Peninsular Kitchen Layout
The extra worktop space in the Peninsula kitchen makes it easier to plan the kitchen. The peninsula area is often used as a washing-up area, snack area, breakfast area, etc.
If you like to entertain guests while cooking food, putting the hood on the peninsula is a good idea.
The sink is also sometimes placed on the peninsula, but if you want to maximise the countertop space of the peninsula for food preparation and dining, you can leave it open and empty.
6. Kitchen Island Layout
Kitchen islands are freestanding cabinets or islands that complement the counter space in the kitchen area. There are many opportunities to place a kitchen island in the kitchen area.
Generally, homeowners purchase additional islands to add to the preparation area of the kitchen. Islands can be manufactured to suit the requirements and space available in the kitchen.
Most commonly, kitchen islands are made by purchasing additional base cabinets from the manufacturer to ensure that all kitchen features are perfectly matched. In a contemporary style kitchen, people like to design intricate kitchen islands by adding sinks and worktops along the way.
Sometimes a feature high stool is used as a complementary dining area along with the non-cooking preparation side of the island. While an island provides a necessary space to include more storage in the kitchen, there are some islands designed without internal storage.
Kitchen Cabinets Material
Cabinets are mainly made up of cabinet panels, countertops and hardware. Different materials have different characteristics and prices vary. When buying, you need to consider your own requirements and budget to choose.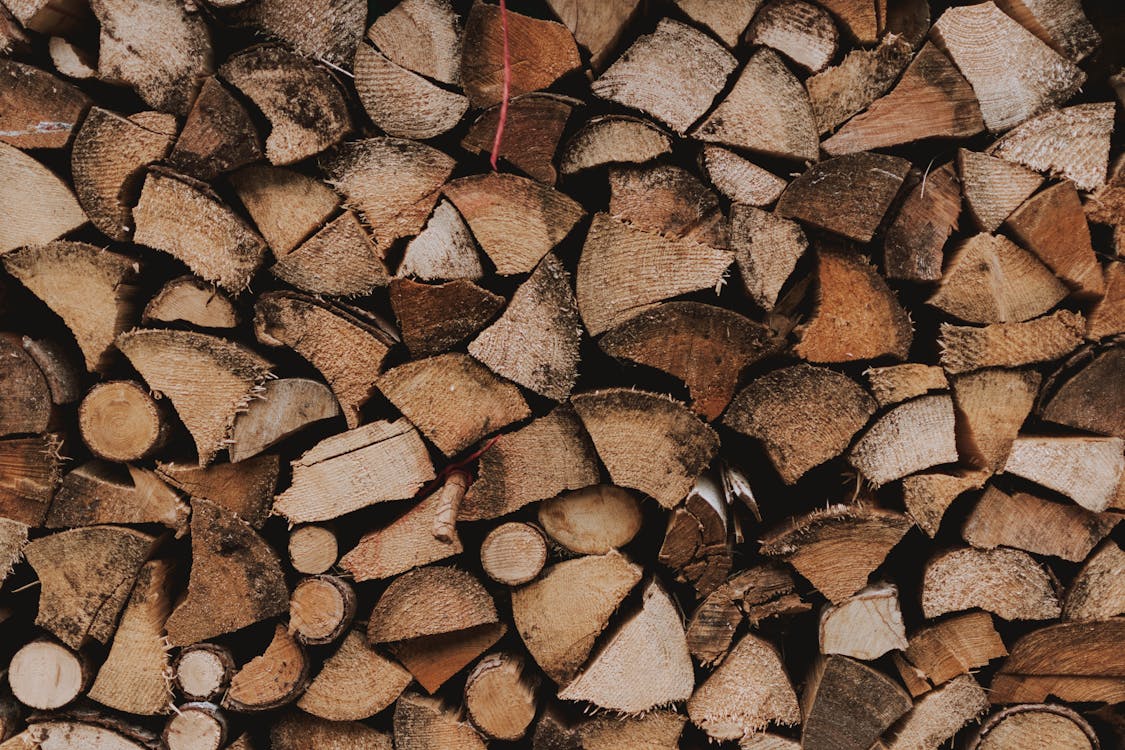 Cabinets Panels
Solid wood panels – Pros: beautiful solid wood surface and strong strength. Cons: higher price and weight.
Fire-proof panels – Pros: The colours are more vibrant and are hard-wearing, heat-resistant, impermeable, easy to clean, moisture-resistant and affordable. Cons: The doors are flat and it is not possible to create intaglios and inlays of metal etc.
Vinyl wrap panels – Rich in colour and realistic wood grain, it has the advantages of not being easily cracked and deformed, flame retardant, heat resistant, moisture resistant and waterproof. It can be milled according to the user's needs and is commonly used in European and rustic style kitchens.
Metal panels – Excellent resistance to wear, heat and corrosion, simple maintenance, easy to clean and long service life.
Painted panels – Pros: Bright colour and easy to shape, stylish and water-resistant, stain-resistant and easy to clean. Cons: Difficult to repair after dents and scratches.
Cabinets Countertop
Cabinet countertops are generally divided into four categories: natural stone, artificial stone, quartz stone and stainless steel, generally with natural stone and artificial stone countertops are the most common. Cabinet countertops are the place where the majority of contact is made with various ingredients, so their beauty, stain resistance and durability are also one of the most critical elements in measuring performance.
Artificial stone worktops
Smooth surface without capillaries, stain resistant and easy to clean and maintain. It has the texture and lustre of natural stone, as well as good plasticity, allowing for seamless splicing and excellent restorability. However, the hardness is low, the scratch resistance is poor and it tends to discolour.
Natural stone worktops
Harmonious and beautiful patterns; hard texture, outstanding scratch resistance, good wear resistance; short length of stone, long worktops need to be spliced, and the seams are obvious. High density, hard, flexible, easy to penetrate pollution, there is a certain degree of radioactivity.
Quartz countertop
Natural material, high hardness, corrosion resistance and high-temperature resistance, rich texture and beautiful. However, the shape is single, expensive and not very cost-effective.
Stainless steel countertops
Long life, durable; easy to clean, always shiny as new; can be welded into one with stainless steel sinks. The disadvantage is that it is not scratch-resistant, easy to be scratched by sharp objects; poor plasticity, lacks of reasonable and effective means to deal with the various corner parts and various combinations of cabinet countertops. Not much for domestic use.
Cabinets Accessories
Cabinet accessories are divided into functional accessories and basic accessories. The former is often referred to as pull-out baskets, storage shelves and other hardware with direct use, while the latter is hinges, kick plates, slides, wall cabinet fastener and other accessories.
The functional cabinet accessories can be divided into a number of different systems depending on their location and role.
Functional Accessories
For Floor Units/Base Units
Dish baskets and condiment baskets are common storage combinations for floor units.
For Tall Larder Units
Tall pull-out baskets and tall tandem baskets are the mainly storage methods.
For Corner Units
Magic basket and Moving Peanut Basket give the corner units the most effective storage space.
For Wall Units
Pull-down wire baskets greatly reduce the problem of inconvenient access to hanging cabinets, cushions and saves effort, and can be easily pushed and pulled by girls.
Basic Accessories
Basic accessories are hardware fittings used in conjunction with functional accessories. Although only used in conjunction with accessories, they play an essential role in the overall cabinetry.
Hinges
Cabinet doors are opened and closed many times, so cabinet door hinges are very important. High quality hinges have a softer force when opening cabinet doors and will automatically rebound at 15 degrees, with a very even rebound.
Drawer Box
Cabinet tracks are second only to hinges in importance, and the advantages and disadvantages of cabinet tracks are not distinguished by their appearance and use. The main differences are material, construction, equipment and production process. The quality of the slides directly affects the load-bearing capacity of the drawers.
Plinth/Kick Plates
There are three types of kick plates: PVC plastic kick plates, wooden kick plates and frosted metal kick plates.
PVC plastic kick plates are relatively brittle, with a long time will be aged, brittle, easy to break.
Wooden kick plate manufacturers generally use the leftover corner scraps when doing the cabinet body, the cost is lower. And because the skirting board and the ground distance is very close, the wood material is easy to absorb moisture, and moisture will rise along the skirting board endanger the whole cabinet body. This is why some cabinets swell at one end of the floor after a period of use.
Frosted metal kick plates with waterproof rubber are more durable. Waterproof and moisture-proof, no mould, no rust, good hardness and durability.
Taps
Taps are generally available as pull-out taps, touch taps, water purification kitchen 2-in-1 taps and electric heating taps. In terms of material, stainless steel taps are best. For ease of use, kitchen taps should be taller and the spout should be long, preferably stretching above the drain, to prevent splashing. Nowadays there are usually two sinks in the kitchen, so the tap needs to be rotated left and right, and attention should be paid to whether the spout can accommodate both sinks.
Sink
The sink is an object that is used quite frequently in the kitchen and therefore its choice is particularly important. Most common sinks are stainless steel, artificial stone, ceramic and stone products. Stainless steel is generally used because it is easy to clean, lightweight and also has the advantages of corrosion resistance, high temperature resistance and humidity resistance, in line with the modern quality of life requirements.
Handles
Handles are used to open all cabinet doors, drawers and pull-outs. They are generally attached to the doors and drawers with screws, i.e. by drilling holes in the doors. The higher-end ones are pierced through the cabinet door and connected with a heart-piercing screw. The practice is solid, durable and most reliable.
According to the material of the handle, there are zinc alloy, aluminium, copper, soft PVC, plastic; from the shape, there are European, modern, antique, cartoon, etc.; currently on the market there are jade, or the surface of gold, silver and other precious metal high-grade handle. The shape varies, and you need to choose the right handle according to the overall style of the cabinet.
Wall Unit Fastener
The wall units fastener is the main force that supports the wall cabinet. The bracket is fixed on the wall, the fastener is fixed on both sides of the upper left and right corners of the wall cabinets, after hanging it up it can be adjusted for up and down, front and back. Finally, the addition of the 'cabinet combiner' ensures the quality of the fixing and the use of the effect.